A Cultural Immersion Outside the Classroom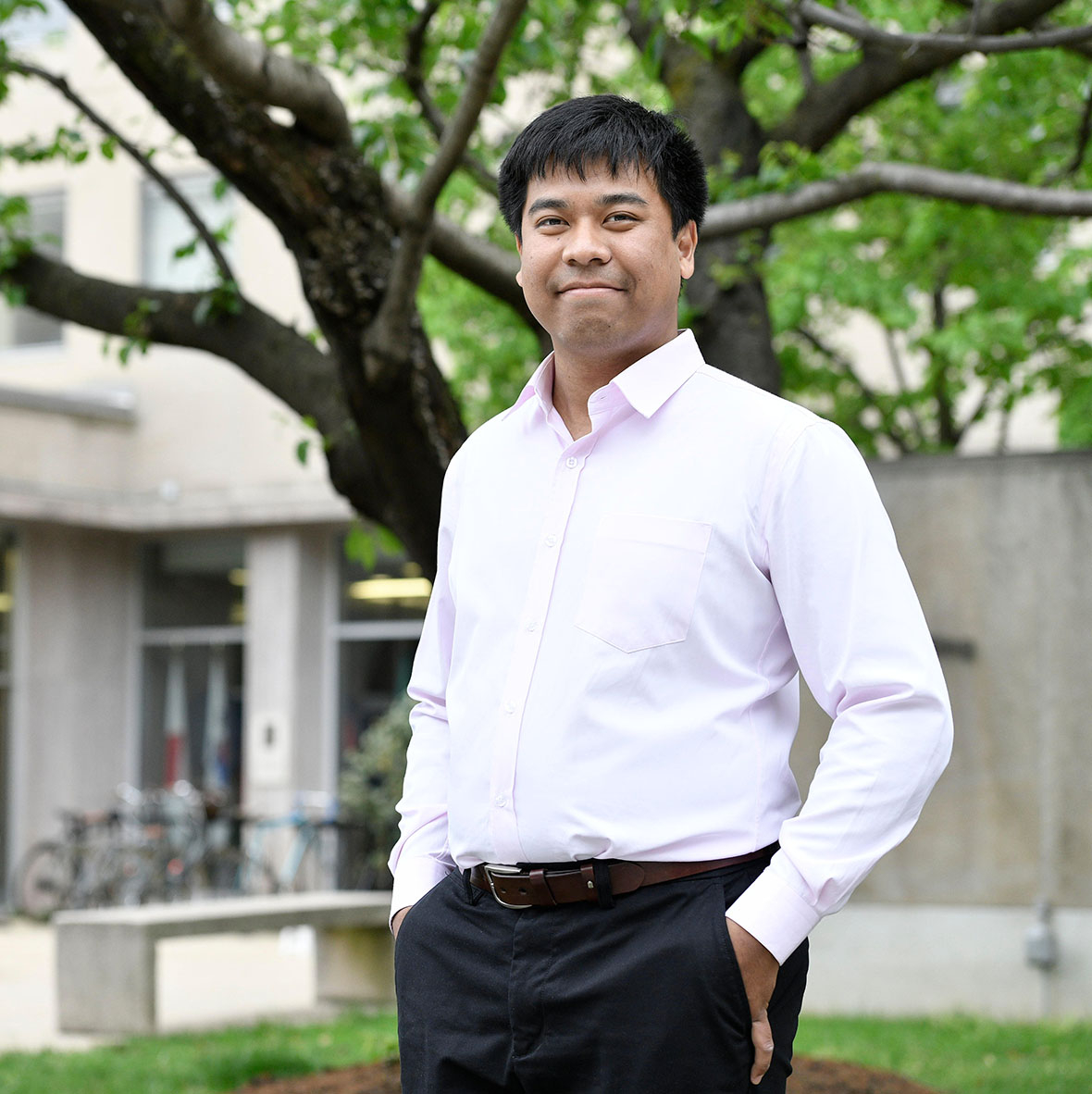 Min "Joy Joy" Htet Khun Nyan
HNC Certificate in Chinese and American Studies '18
Master of Arts '19
First Year: Hopkins-Nanjing Center
Home Country: Myanmar
Recipient of the Hopkins-Nanjing Center International Student Scholarship
As an undergraduate majoring in international studies, Joy Joy wanted to further expand his horizons on the issues that mattered most to his home country, Myanmar, and the Asia-Pacific region. He decided to apply to Johns Hopkins SAIS and the Hopkins-Nanjing Center knowing that he would be able to advance his career and pursue a world-class education in international relations. Getting to spend a year in China at the HNC was also extremely appealing to Joy Joy since he was looking for an opportunity to improve his Chinese and deepen his understanding of China.
For Joy Joy, the HNC experiences have been invaluable learning lessons. Living in a bilingual environment was extremely helpful in acquiring Chinese language abilities and supporting his Chinese friends with their English. Furthermore, the HNC community has always been supportive of his endeavors, both in and outside of the classrooms. From leading a field research trip to the Sino-Myanmar border to playing in the Nanjing University Basketball Tournament with HNC teammates, he was able to experience priceless moments and support from friends, faculty, and staff at the HNC.
One of the most memorable moments of his time at the HNC was eating dumplings with friends at a "secret" dumpling restaurant in the back alley of Nanjing University. Ever since discovering the hidden gem from an HNC alumnus' blog post, the dumpling restaurant had been frequented by many current students including Joy Joy. Spending time with friends over meals or coffee carried over to his time on the Washington, DC campus as well with plenty of opportunities for socializing and catching up with friends. Many great conversations and discussions have also taken place during this time and he has come to value these interactions at the school.
After graduation, Joy Joy hopes to pursue a career in government affairs and political risk advisory with a focus on China and Southeast Asia.
Back to Student Stories