Class of 2022 Commencement Ceremony
School of Advanced International Studies 2022 Commencement
Wednesday, May 25, 2022 | 11 a.m. ET
DAR Constitution Hall
1776 18th St. NW
Washington, DC 20006
Face masks will be required for all guests and participants. Masks will be available the day of at the venue.

Doors to the hall open at 10:00 a.m. to all guests and students. Tickets are required for family and guests of graduates.

The doors will close to all guests and students at 10:50 a.m. and will remain closed until 11:25 a.m.

---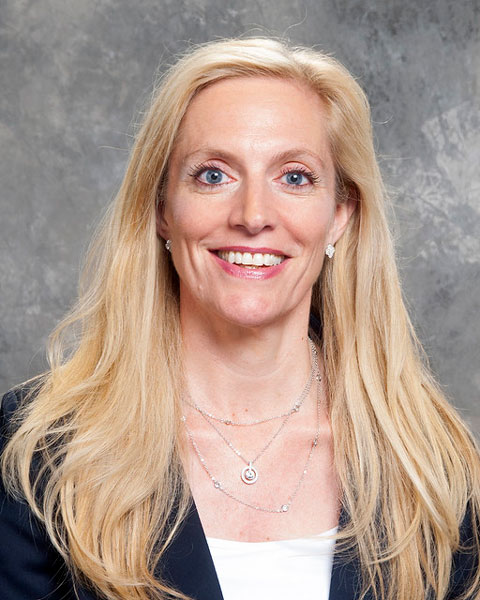 Commencement Speaker
Johns Hopkins SAIS is pleased to announce the 2022 commencement speaker, Dr. Lael Brainard, Vice Chair of the Board of Governors of the Federal Reserve System.

As one of the nation's foremost macroeconomists, Dr. Brainard has led a distinguished career in academia and service to the United States, working at the highest levels of government.
Dr. Brainard took office as a member of the Board of Governors of the Federal Reserve System on June 16, 2014, to fill an unexpired term ending January 31, 2026.
Prior to her appointment to the Board, Dr. Brainard served as Under Secretary of the U.S. Department of the Treasury from 2010 to 2013 and counselor to the Secretary of the Treasury in 2009. During this time, she was the U.S. representative to the G-20 Finance Deputies and G-7 Deputies and was a member of the Financial Stability Board. She received the Alexander Hamilton Award for her service.
From 2001 to 2008, Dr. Brainard was vice president and the founding director of the Global Economy and Development Program and held the Bernard L. Schwartz Chair at the Brookings Institution, where she built a new research program to address global economic challenges.
Dr. Brainard served as the deputy national economic adviser and deputy assistant to President Clinton. She also served as President Clinton's personal representative to the G-7/G-8.
From 1990 to 1996, Dr. Brainard was assistant and associate professor of applied economics at the Massachusetts Institute of Technology's Sloan School of Management. She has published numerous articles on a variety of economic topics and is the editor or coeditor of several books.
Previously, Dr. Brainard worked in management consulting at McKinsey & Company.
She received a BA with university honors from Wesleyan University in 1983. She received an MS and a PhD in economics in 1989 from Harvard University, where she was awarded a National Science Foundation Fellowship. She is also the recipient of a White House Fellowship.
---
Class of 2022 Graduation Toast & Reception
Tuesday, May 24, 2022 | 4:00 – 6:00 p.m. ET
Woodrow Wilson Plaza of the Ronald Reagan Building
1300 Pennsylvania Avenue NW
Washington, DC 20004

Tickets are required for graduates and guests.
Unfortunately, the prevailing circumstances could force us to make changes to the ceremony as it gets closer, and we reserve the right to change the date, time, location, or policies of the event in the best interest of public health.

We will provide updates, up to the ceremony day, by email and on this website.
---
Contact Us
We are here to help. Contact us at saiscommencement@jhu.edu or call +1 (202) 999-3332.