Gaining Many Valuable Insights on China and International Law Through a Flexible, Fast-Track Degree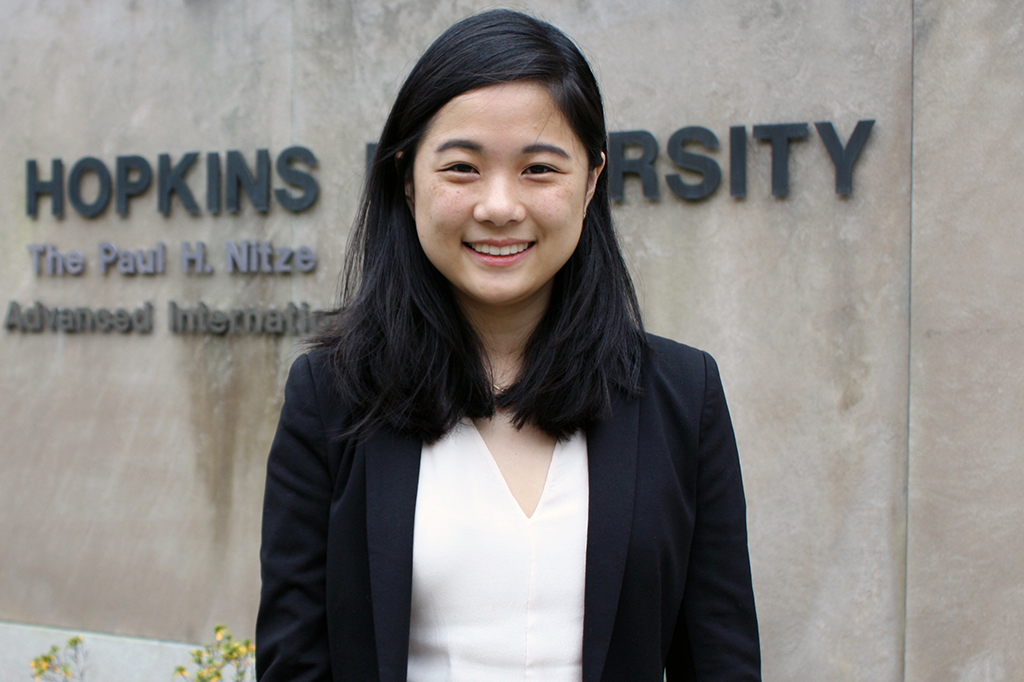 Wanda Zhan
HNC Certificate in Chinese and American Studies '17
BA/MA '18
China Studies
First Year: Hopkins-Nanjing Center
One of Wanda's primary motivations for attending Johns Hopkins for her undergraduate studies was its strong international studies program. During her freshman year, she learned about the unique opportunity to pursue a five-year BA/MA degree that would allow her to continue studying international relations and concentrate in regional studies at Johns Hopkins SAIS. Soon after, Wanda had an opportunity to take a globalization course taught by a Johns Hopkins SAIS alumna, who spoke highly of the unique experiences available at the school, making Wanda confident that the graduate program would be the right fit for her. Additionally, while still an undergrad, after being accepted into the graduate program, Wanda took a course with one of the Southeast Asia Studies professors who detailed his first-hand experiences in the region during the Vietnam War. It was his wealth of knowledge and experience in his given field that further convinced Wanda on the benefits the MA program could offer.
One of the benefits of getting a head start on her master's degree was that Wanda could build upon in more depth the concepts that she was learning as an undergrad and gain more of the policy and practical experience that she would need for her future career. Additionally, while she was proficient in Chinese before coming to Johns Hopkins, attending the Hopkins-Nanjing Center allowed her to advance her Chinese at a policy and economics level and gain a more nuanced understanding of Chinese history and political developments from Chinese academics in their native language.
At the HNC, Wanda took classes in international humanitarian law and international environmental law from renowned professors and participated in the international humanitarian law moot court, traveling to Beijing for the regional competition where the HNC team placed in the quarterfinals.
Now in Washington, DC Wanda wanted to continue participating in moot court and joined the school's International Criminal Court moot court team. Her team placed first at the regional rounds and went on to represent the school at its international debut at the international rounds at the Hague, where they were quarterfinalists. Being at the center of international law and conversing with other law students from around the world were unique experiences accessible through Johns Hopkins SAIS.
Outside of class, Wanda has taken advantage of the many internship opportunities available in the city. At her previous internship at APCO, she helped execute crisis strategy and media strategy for global consumer brands, global foundations, and other companies/associations located at the core of public and global affairs. As graduation draws closer, she has begun looking into careers across the strategic communications space. She is appreciative that her studies have provided her with a nuanced understanding of domestic and international political environments and the quantitative data driving international financial trends.
Back to Student Stories