Forming Lifelong Friendships While Earning a Graduate Degree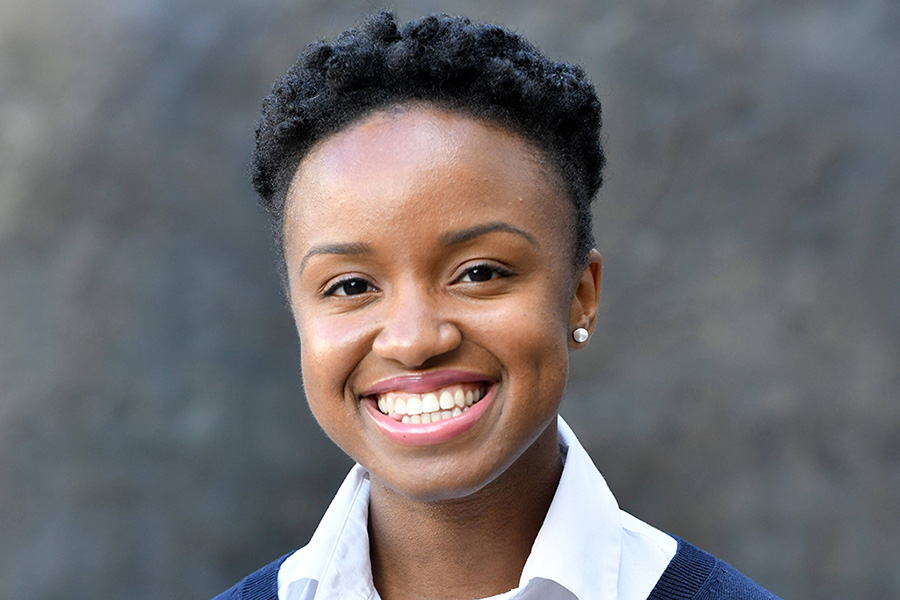 Tarela Osuobeni
HNC Certificate'17/ MA'19
Tarela became interested in China during her undergraduate studies at Duke University, where she studied political science and Chinese. While at Duke, she studied abroad in Beijing, Kunshan, and Suzhou. Her experiences there challenged her to step out of her comfort zone linguistically and culturally, and she hoped to return to China after graduating. After researching graduate programs, she discovered that the Hopkins-Nanjing Center certificate program was perfect for her because it catered to her academic interests and adventurous personality. Following her time in Nanjing, she chose to come to Washington, DC for the school's MA program to round out her experience in China by gaining additional quantitative skills needed for her desired career in political risk analysis geared toward East Asia.
Through Tarela's studies at the HNC, her ideas about how China sees itself in foreign relations, the global economy, and as a global problem-solver became more robust and holistic for her. She took courses such as international law where she was challenged to understand the South China Sea, international law, and international cases from China's perspective. She was humbled by new insights on China's relations with the rest of the world and was encouraged to step out of her personal experiences to view world events from a nuanced perspective.
A few months ago, Tarela met up with her Chinese roommate from HNC in New York, where they reflected on their experiences in Nanjing over a bowl of hot, spicy noodles. In Chinese and English, they talked about the time they went to a Chinese rock concert and the scrumptious dinners they enjoyed at the one Indian place on Nanjing Road. Tarela remembered being at her side when they cheered the basketball team to victories and reporting on the trip she took with other students to the China-Myanmar border. They talked about their friends who had started various student groups, such as the multicultural group, the dance group, the lacrosse interest groups, and many more. As their conversation ended, Tarela knew that their friendship would last a lifetime because they had bonded over such unique adventures.
Tarela's journey continues as she work towards completing her MA, and she is looking forward to the many exciting opportunities and experiences that lie ahead.